Explore the epic mountain bike trails of the upper midwest
Tioga Recreation Area is a premier outdoor adventure destination on the Iron Range in Northern Minnesota. 500 wooded acres located on two of the region's most unique lakes features 25 miles of world-class mountain biking, snowshoe trails, beaches, and access to hundreds of miles of waterways.
Explore the trail system and plan your routes with interactive trail maps and up-to-date conditions.
Explore the trail system and plan your routes with interactive trail maps and videos.
Discover local lodging, from campgrounds to Mom & Pop resorts, to upscale hotels.
Reserve rental bikes, boards, boats, and more.
World Class Single-Track trails, from beginner to expert
In its heyday in the late 1950's Tioga No. 2 Mine shipped more than 3 million tons of iron ore. Tioga's mining days are long over, but the steep slopes and rocky outcroppings laid the groundwork for world-class mountain biking. 
HUNDREDS OF MILES OF EPIC WATERWAYS​
With two beaches and multiple access points for watercraft, Tioga is your gateway to paddling the North. Glide across the turquoise blue waters of Tioga Mine Pit or pack your seal bag and put in on Lake Pokegema for the day. 
Your winter sports destination
Experience the beauty and exhilaration that winter brings in Minnesota. The Cohasset region averages over 45 inches of snowfall per year and a solid base of snow  is maintained on Tioga's trails for snowshoeing and fat-tire biking throughout the season.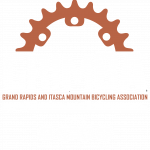 Tioga Recreation made possible and free for all to use through our generous and hard-working community. Discover how you can support trail maintenance, biking opportunities, and future work at Tioga.
We're a proud partner of the Ride The Range initiative,  four mining sites on Minnesota's famed Iron Range that have been transformed into outdoor adventure destinations. Check out the rest of the range and keep riding!